Discover your perfect home in the City of Dubai
See our projects
Latest projects from our developers
Dubai XO Magazine
Download latest issue
Download buying Guide
How to buy in Dubai
Sobha Seahaven Sky Edition
The Palm Crescent, Palm Jumeirah
Mohammed Bin Rashid City (MBR City)
Experienced real estate agents
We're here to help you find your dream home in Dubai: Our experienced real estate agents are available 24/7 to assist you with all your property needs.
Experts in Dubai real estate
We're here to help you navigate the Dubai real estate market: Our team provides a variety of resources, such as market insights and property listings, to help you find the perfect property.
We're here to ensure a smooth real estate transaction in Dubai: Our dedicated customer service team is committed to providing exceptional service and will work with you to ensure a seamless buying or renting process.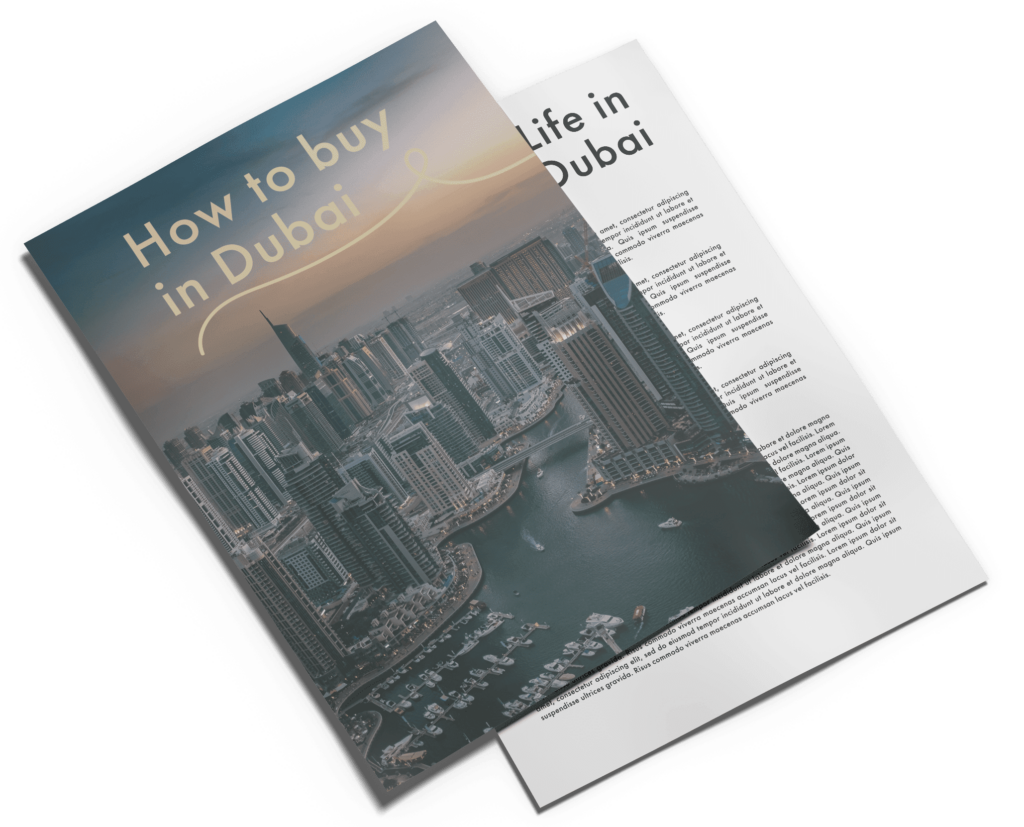 Download our buying guide
for Dubai
Learn everything about house hunting, tax and paperwork, and how to integrate into the community. Get valuable information and advice so that your move to Dubai can be as smooth as possible. You will receive our guide as PDF by email.
By continuing, you accept our privacy policy. You can unsubscribe at any time by clicking the link at the bottom of every email.
Welcome to Dubai XO – your trusted partner in real estate solutions. With a passion for excellence and a commitment to integrity, we are dedicated to helping you achieve your real estate goals, whether you're buying, selling, or investing.
At Dubai, our mission is to provide exceptional real estate services that empower our clients to make informed decisions. We aim to create lasting relationships built on trust, professionalism, and personalized attention. Our team of experienced professionals is here to guide you through every step of the real estate journey, ensuring a seamless and rewarding experience.
Sign up for our newsletter
Join our newsletter and stay up-to-date with the latest happenings in Dubai! Once a month, we'll send you an email filled with information about upcoming events, activities, and attractions in this vibrant city. You'll also receive articles about property development, banking, hotels, and hospitals – all tailored to help you make the most of your time in Dubai. Whether you're a resident or a frequent visitor, our newsletter is the perfect way to stay informed about everything happening in this amazing destination. So why wait? Sign up now and join our community of Dubai enthusiasts!
Dubai is the city of the future
Firstly, Dubai is a shopping paradise with a range of the world's largest and most exclusive shopping centers, including Dubai Mall, Mall of the Emirates, and Mercato Shopping Mall. These centers have everything from high-end designer stores to local specialty shops and markets, and they are also home to a range of restaurants, cinemas, and entertainment.
Dubai is also known for its impressive architecture and engineering, and the city is home to some of the world's most iconic buildings, including the Burj Khalifa, the world's tallest building, and the Burj Al Arab, the world's most luxurious hotel. These buildings are not only impressive to look at, but they also offer a range of activities and experiences for visitors, such as observation decks and restaurants.
Dubai is also known for its lively nightlife and entertainment, with a range of bars, clubs, and restaurants offering everything from live music and DJs to stand-up comedy and theater performances. The city is also home to a range of annual festivals and events, including the Dubai Shopping Festival and the Dubai Food Festival, which add even more life and color to the city's cultural scene.
But Dubai is not just a city for pleasure, it is also a city with a high standard of living and infrastructure. It has a well-developed healthcare system, a good education sector, and a well-functioning transportation system that makes it easy to get around the city. Furthermore, Dubai is also a good place to start a career or do business, as it is an important business center in the Middle East and has a range of opportunities in many industries.